Otranto, one of the most beautiful cities in Salento, is famous all over the world for its wild and uncontaminated coast that overlooks a sea of incredible colours, worthy of a Caribbean panorama.
Along the southern coast, wonderful cliffs of volcanic origin that descend sheer into the turquoise waters alternate with small and intimate coves, all characterized by rocky seabed rich in a varied and interesting flora and fauna, all to discover and visit, where you can perform various activities, including diving and snorkeling.
There are also numerous caves, some of which can be easily reached by steep dirt paths that wind through the emerald Mediterranean scrub, others instead to visit with the help of rubber boats and boats as dug into the rock face.
To the north of the coast, however, you can come across sandy coves, with shallow waters, that are hidden among the typical walls of limestone formation, real paradises that have little to envy to tropical oases!
For this reason, during your holiday, we recommend you to consider the idea of giving yourself a wonderful boat trip in the crystal clear waters of our beautiful sea.
In the area there are several agencies that provide this service to tourists, organizing for them personalized trips, even half-day, during which you can swim in the most remote and intimate coves and bays accessible only by sea, visiting the most beautiful caves that the coast offers.
For the more adventurous, however, there is also the possibility of renting small inflatable boats for tourism with which to spend unforgettable afternoons to discover the hidden wonders of Salento and in the name of relaxation.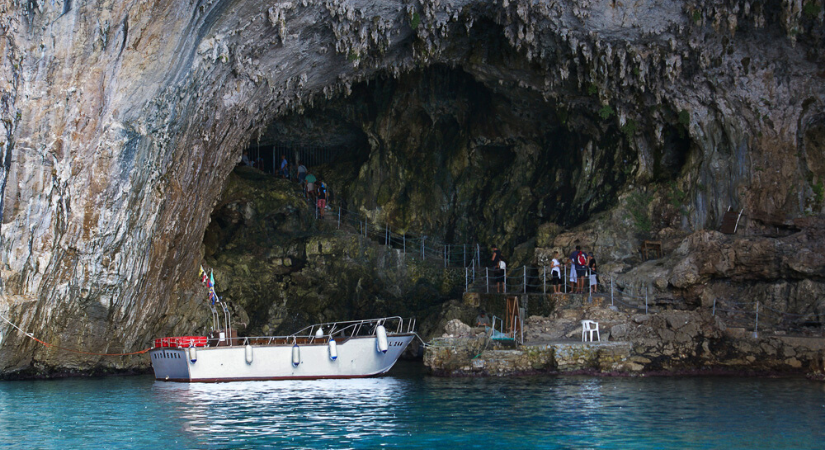 In addition, for lovers of comfort, from the port of Otranto you can board single cruise ships that provide a tour of the most famous beaches of the coast.