Discover the Salento coastline from an unusual point of view: choose to dive in the most evocative depths that make this coast unique!
By contacting one of the specialized structures you can rent the right diving equipment for this type of activity, and leave for organized diving tours during which you can admire the underwater wonders of the beaches surrounding Otranto.
The bays of this area are a real paradise for lovers of underwater adventures, thanks to the varied flora and colorful fauna that can be found in these waters.
Among the recommended dives, particularly noteworthy is the one that includes a visit to the Wreck Hadonis, a ship about 100 meters long sunk in 1960 two miles from the port of Otranto.
The wreck today is located on the seabed, only 75 meters deep, and guarantees a unique spectacle.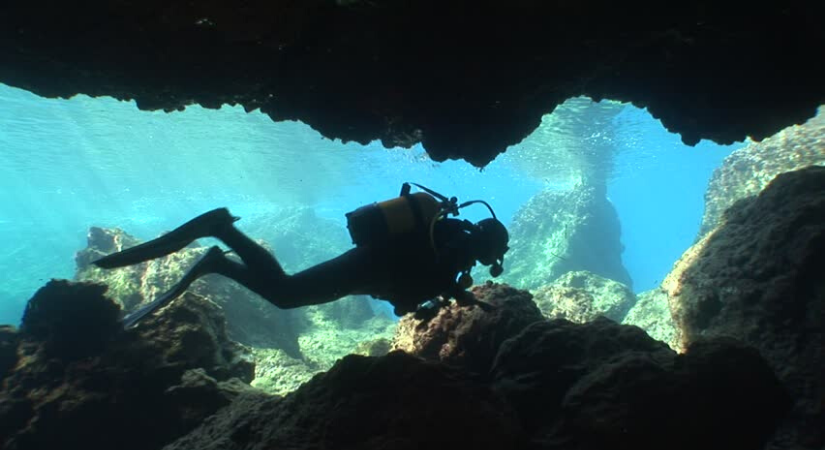 Porto Badisco is also an ideal destination for those who want to practice this sport.
The large size of this bay allows you to explore it in several places, and thanks to the rock face that slowly drops from -5 to -25 meters, is a dive suitable for even the least experienced.
Here you can admire two beautiful caves, full of ravines that allow the light to filter and create wonderful games of color.
It is the ideal place to organize night dives, during which you can meet specimens of various and beautiful species, including seahorses, gutters and tracines.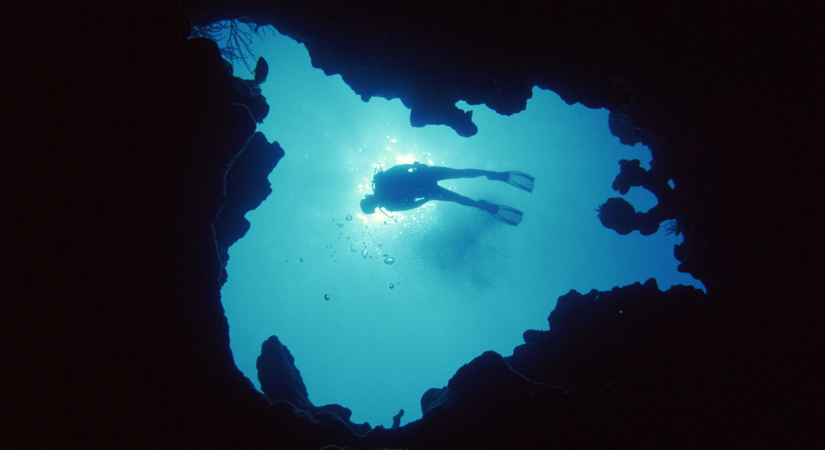 Among the caves that deserve to be visited, it is certainly worth mentioning the Cave of Hour, where, according to legend, a mythological sea snake has always lived.
It has an entrance located 22 meters deep, easily accessible thanks to its width.
Inside, an opening towards the sky of about 3 meters creates wonderful plays of light, and allows access to a second dark cavity rich in flora characteristic of the seabed.
Thanks to its size it is easy to explore, and you will surely fall in love with the colorful cerianthus that dwell in these waters, along with a nice gutter.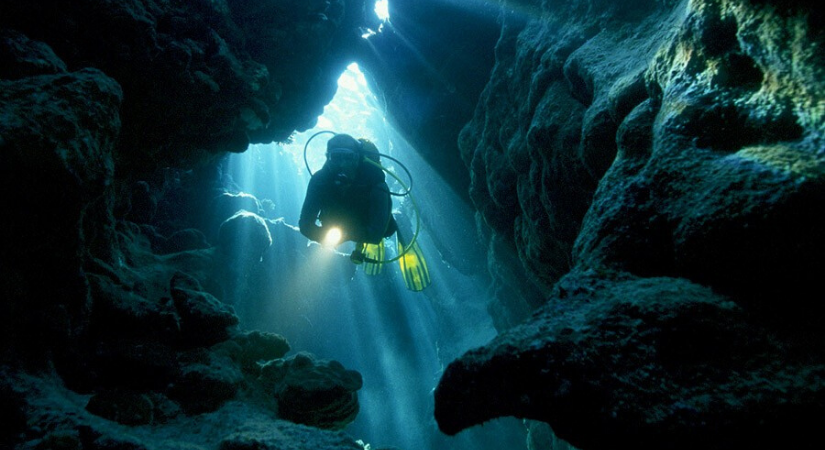 Finally, south of the lighthouse of Palascia, there is a wall that allows you to dive also in Technical Configuration, therefore suitable for the most experienced.
The presence of often hot and strong currents allow you to live close encounters with large amberjacks and barracuda embers, which in competition with tuna hunt prey hidden in the rock, on which you anchor various types of sponges and bright corals.