The old town of Otranto is a labyrinth of narrow streets, where white houses leaning against each other and streets of living stone create a magical atmosphere.
Along the streets of the village you will find many small shops of handicrafts and gastronomy, most of them family run, where you can breathe the warm and joyful air of Salento.
The port of this city was in the past certainly a famous nerve centre for the exchange of precious goods with the East, while today you will see it hosting small and characteristic boats mixed with local fishing boats.
If you are in Otranto, you should definitely visit two of the most beautiful and characteristic places of the place: the famous Cathedral and the magnificent Aragonese Castle..
The Aragonese Castle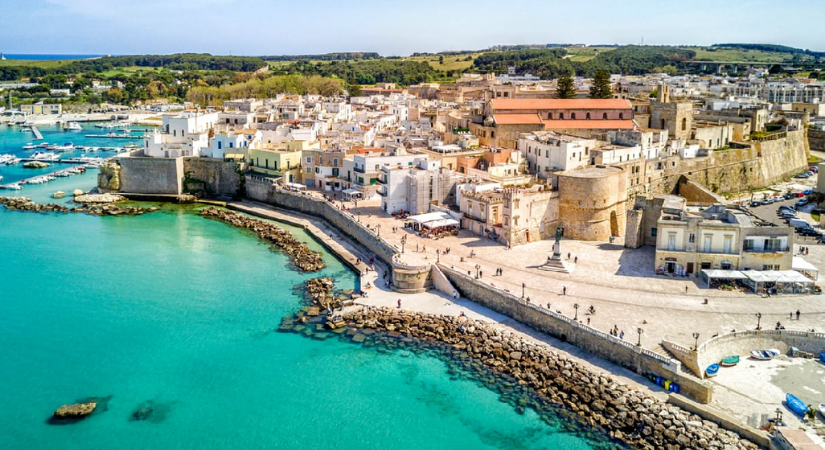 The Aragonese Castle of Otranto, a stronghold that rises to the sky with its towers and its imposing ramparts, was built to defend the city, after the invasion of the Turks who had ruled it for about a century.
The structure consists of several buildings, including the main estate, the large ramparts, thick walls, dark basements and watchtowers; in short, a true masterpiece of military architecture.
Today, it is considered a treasure chest of culture and a venue for important events, where exhibitions and exhibitions are organized, including international ones.
The Castle is open every day from 10:00 a. m. to 7:00 p. m. , except for Saturdays and public holidays, where the closing time is postponed to 8:00 p. m. The ticket to visit it costs about 7 euro and can be purchased directly on site.
The Cathedral of Otranto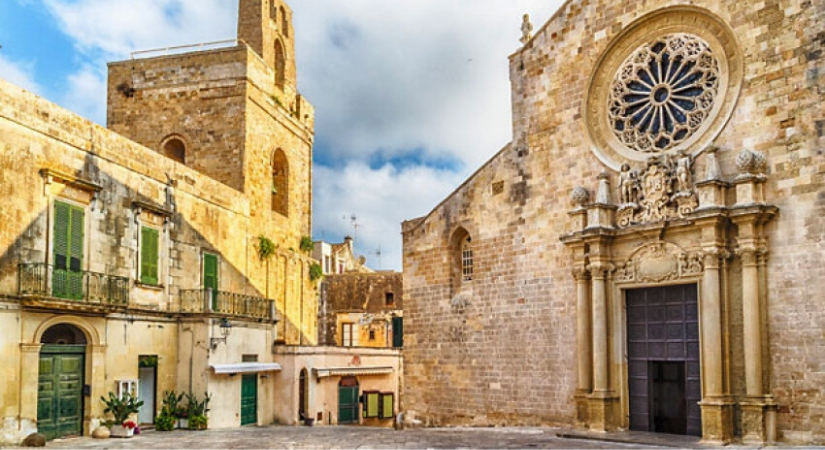 The Cathedral of Otranto is the place of celebration of the most important and renowned Catholic cult of this wonderful city.
The building was built in 1088, on the basis of a pre-existing temple and consecrated under Pope Urban II. It perfectly reconciles the Byzantine style with the Roman one, and is embellished with some Gothic elements, on the facade you can admire a beautiful Baroque portal dominated by a rose window of the Renaissance.
It is famous for housing a crypt dating back to the eleventh century of great artistic value, and for being the home of the remains of the 800 Martyrs of Otranto, murdered during the Turkish invasion, accused of having denied the Islamic faith.
The rare pearl of the Cathedral is undoubtedly the Floor Mosaic depicting "The Tree of Life", handmade by the monk Pantaleone and composed of more than 600,000 pieces of limestone composition, placed by hand one by one.